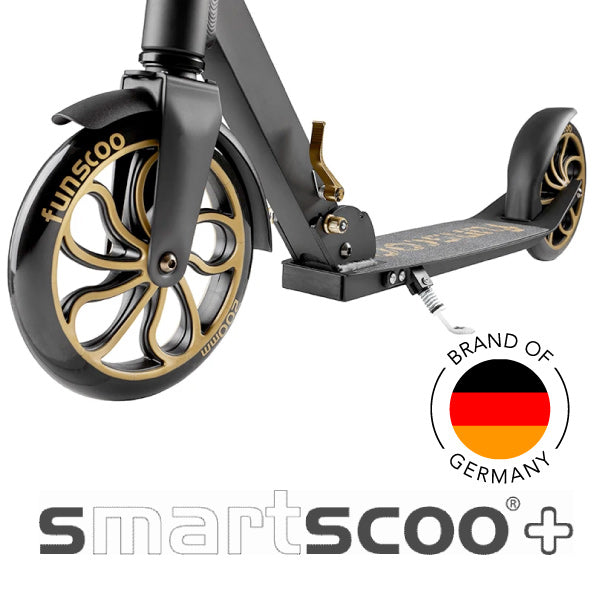 SmartScoo
Smartscoo is a German maker based in Troisdorf Germany. They are well known for making scooters with simple lines and a smart urban look.
They have two lines of kick scooters for adults, the Funscoo and Smartscoo.
The Smartscoo line offers super-high build quality with patented designs that give the scooters a very solid feel and a refined ride quality that reminds you of German cars.
The Funscoo line, as the name suggests, is a selection of very lightweight and classic designs suitable for adults and youth.
Filters
Out of stock

Remove filter
Out of stock

Remove filter
Save up to

24

%

Save %

Original price

$248.00 SGD

Original price

$248.00 SGD

-

Original price

$248.00 SGD

Original price

$248.00 SGD

$188.00 SGD

-

$248.00 SGD

$188.00 SGD

-

$248.00 SGD

Current price

$188.00 SGD

Smartscoo

FEATURES Tall handlebars for comfort. Front shock absorbers for a smoother ride. Infinite height adjustment for the handlebar: put the handlebar at...

View full details

Original price

$248.00 SGD

Original price

$248.00 SGD

-

Original price

$248.00 SGD

Original price

$248.00 SGD

$188.00 SGD

-

$248.00 SGD

$188.00 SGD

-

$248.00 SGD

Current price

$188.00 SGD